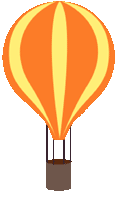 Graduation
Is it time for your child to make that next important step in his life? Are you ready to show him
just how much you appreciate the hard work he has put in over the years and how proud you
are of him for accomplishing all that he has accomplished?
There's no questioning whether or not your child's graduation is a reason to celebrate. It's the
moment that many parents dread because they're child is getting closer and closer to leaving
the nest. However, it's a moment that instills a remarkable sense of pride in moms and dads
worldwide. So yes, plan a party to show your child just how proud you are, but don't forget to
add everyone's favorite treat to the mix. You're going to need NC Ice Cream. With each flavor
being just as exceptional as the other, your child and his friends will have the time of their life,
enjoying a product that sets off a firework of great tastes in their mouths. Of course, you too,
won't be able to hold back. In fact, our Ice Creams are so mouthwateringly great that you'll be
coming back for more.
And what about our ice cream trucks? This is just another reason why we're called to so many
graduations. Our clients often want a speck of the past to makes its way into the future and
we know just how to do that. The music and the feeling that encompassed the entire being of
each child in the neighborhood when the ice cream truck was on its way, is something that's
embedded in us. With our music toning through the air, you'll see your child's face light up just
the way it did before he was draped in cap and gown and holding on to a certificate that made
you fill with pride.
For more information on how NC Ice Cream can take your event from ordinary to extraordinary,
don't be afraid to give us a call. If there's anything at all you want to know about our services or
products, we'll be more than happy to key you in.