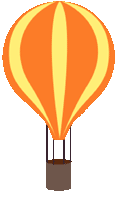 Have the coolest event ever!
No matter how old we are we all love ice cream!
the memories from our childhood of the music of an icecream truck stop near our house, full of tasty new colurful icecreams that you can get nowhere else...
and this is how your event can look now!
we will come to your events, play the unique music you remember from your childhood, we have a network of trucks all over north carolina - all you have to do is pick up the phone or contact us using the form bellow, and promise to make your event unforgetable.
No matter if it's a birthday party, pool party, wedding, graduation event, or any other event in your life, we'll be the coolest attraction there.
Every birthday can be coooler with an icecream truck play unique music when arriving to your party, and serving the best quality icecream in North Carolina
We know this should be the happiest day in your life. with our ice cream trucks, this will be the perfect event!
Want to have the best pool party ever?
just let us know when and where and we will be there!
with ice cream and drinks, you will have the coolest party in town.
Just fill the form and
book your event today!