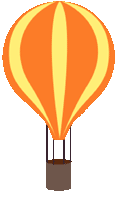 Let us make your event so cool!
Ice Cream can take any event and make it just a bit more memorable. Because, lets be honest, everyone loves ice cream! NC Ice Cream can provide you with any of your ice cream needs for whatever type of event you have planned.
​
- Birthday Parties
- Meetings
- Graduation Parties
- Charity Events
- Fund Raisers
- Church Events
- Family Reunions
- Corporate Events
- School Events
- any any Other event!

​If you are interested in our services feel free to contact uswith any questions or concerns you may have.
Best Party in town
The best day in each year can be even better with an ice cream truck visiting your party and handing your guests a cool ice cream from dozens of choices!
Just imagine the smiles your going to see on their faces!
large pool, small pool party, it doesn't matter. we are going to be there!
An ice cream truck will arrive and surprise your guests with music and cool ice creams you can get only from us!
don't hesitate - call now!
The most excited day in your life can be even cooler!
your guests can enjoy a fress cold ice cream on a hot day. They can choose from a variety of flavors that will bring back childhood memories.