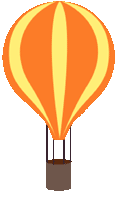 Happy Birthday
It's time you had the happiest Birthday ever. Do you know how it's done? You give NC Ice Cream
a call. Chocolate or Vanilla, Strawberry or something a bit more extravagant, we've got just
what you're looking for. No birthday party is complete without a spot of refreshing Ice Cream.
However, not just any Ice Cream will do. Because perfection is something that you strive for and
because you want your guests to be left with a taste that they won't forget, NC Ice Cream is who
you call.
Friendly staff, exceptional quality and flavors galore, you can guarantee that those attending
your event will have all they want and more. Ice Cream is the perfect addition to your Birthday
Party. Especially when it's warm outside and you've started to show off your dance moves,
you're going to need something to cool you down. Sure, a sip of coke or a glass of water may
work, but not as well as one of your favorite flavors elegantly placed atop a nice, crunchy cone.
Can you imagine it? Can you see it? Yes, the way your taste buds are getting agitated just by
thinking about smooth, rich Ice cream, that's what will happen every time you catch sight of
NC Ice Cream. But luckily for you, on your special day, satisfaction and palate pleasing is just
seconds away.
Undoubtedly, your aim is to have the best birthday party ever and we, at NC Ice Cream, can
help. We'll provide you with a product that everyone loves, Ice Cream and to step things up a
notch, we'll ensure that all your guests are adequately taken care of. With the wide variety that
we have in store, no one will go without getting their appetite appeased.
Make your event a memorable one. Have N C Ice Cream add that special touch to your birthday
party. We're just one phone call away. No matter where you are in North Carolina, we'll be
there. What are you waiting for? Add an attraction you won't regret and one your guests won't
forget. Add NC Ice Cream.