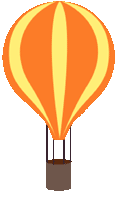 Wedding
Your wedding is one of the most important events you'll ever take part in. It's that time in
your life where you're filled with an abundance of emotions. Amongst those emotions is fear.
An event so big, one that's filled with friends and family, in laws and colleagues, would make
anyone nervous. Questions like, "did I get it right?" and "is everyone having fun?" will cross your
mind more than a few times.
Food is just one of those things that you'll be worrying about constantly. You'll spy around to
see the look on your guests' faces when the bite into the appetizers or sample the main course.
And of course, there's desert. With NC Ice Cream assisting with this part of the night, you can
guarantee that you'll get it right. You won't have to wondering what 'that' look on your guests'
faces is because you too will have the same look on yours. NC Ice Cream is that great. It's so
great that you'll have to pry not only the children but also the adults away.
Our large array of flavors means that each and every guest gets just what they're looking for.
We're in the business of satisfaction and we're proud to say that we've never left a customer
dissatisfied. Your wedding will be no exception to our rule of perfection. With the friendliest
staff and the most decadent product, there'll be no complaints but instead an abundance of
happiness. Those screams that you used to release as a child, when the ice cream truck came
rolling through your neighborhood will be the same screams that you hear over and over when
your guests spot us at your event and also, when they get a taste of the deliciousness that we
are known for.
There is absolutely no need to wait. Give NC Ice Cream a call today and secure a truck for your
special day. The decision to include NC Ice Cream is one that many have made, and all have
been happy with. Your special day is craving the best Ice Cream in all of North Carolina, NC Ice
Cream.